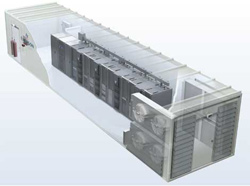 Deploying a new data center is a challenge, requiring tremendous drain on resources. Building one in a short timeframe is nearly impossible.
Modular data centers are designed for rapid deployment, energy efficiency and high-density computing to deliver data center capacity at a lower cost than traditional construction methods, and significantly reduce the construction time from years to a matter of months.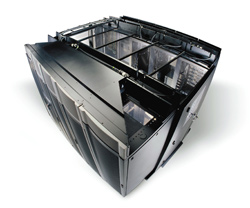 Modular Data Centers come in two types of form factors. The more common type, referred to as containerized data centers or portable modular data centers, fits data center equipment (servers, storage and networking equipment) into a standard shipping container, which is then transported to a desired location.
Another form of modular data center fits data center equipment into a facility composed of prefabricated components that can be quickly built on a site and added to as capacity is needed.